A day in the life of a vanilla farmer
A day in the life of a vanilla farmer
A day in my life as vanilla farmer
As we have both a farm and a vanilla company trading vanilla in Denmark, I have to share my time between the two. That means that when I am in Copenhagen, I am in daily contact with our people on the farm, and vice versa. When I am in Tanzania, my days have about the same pattern
06:00 am I get up. Normally the alarm is set for 6, but I am normally awake before it goes off, getting ready for a new day.
06:30 am Until the house we are renting gets ready, I am staying at the Kolpin hotel in Bukoba. Their breakfast opens at 6:30, so I go down make myself some coffee and some porridge – and they bring me passionfruit and pinapple juice. I always sit outside because the view is amazing and I like the fresh chill morning air.
7:15am Babu Joel picks me up. Babu means granddad, and he is everybody's granddad, helping and keeping an eye out for us. He drives me safely around the city and the countryside and runs errands for us too. 
7:30 am Picking up Jackson and Lily. Jackson has been with us since the beginning and he is involved in almost all the projects going on on the Shamba (farm in Swahili). Lily is until today, where Filip arrives, the newest member of staff and responsible for all administration. We chat about the tasks of the day and update each other on any news since we the previous day.
7:45 am Arrive at the Shamba. Mama cook has been serving tea and cakes since 7, so all the field workers are there chatting and laughing. My Swahili is still not at a level where I can make conversation, so I just respond mzuri to their greetings and hope that is the right thing to say. I am making an effort to learn Swahili, and I will get there.
8:00 Field workers are picking up tools and leaving for the field. Even if we have tractors plowing and harrowing, we need to have the soil gone through with a hoe to remove weed and even out the surface so we can move around.
When the workers have left Lily, Jackson and I sit down and go through the day's tasks and the expected challenges. We each have our areas of responsibility, but we discuss and support each other as much as we can.
10:00 am Going with Lily to meet the water company. Vanilla does not support drought very well, so we need to have our own source of water. Currently we have water from the stream at the bottom of the field, but during dry periods we need to draw more water than it can supply and surface water has a higher risk of being contaminated with pesticides from non-organic farmers upstream, so we are opting for a survey of our land to identify the best spot for drilling.
12:00 noon We have made a deal with the water survey people and Lily is drafting an agreement to send to them. We have to pay in advance, and they will then start the work the following day. Within a week we should have a full report. I head back to my hotel to respond to Emails and have some lunch.
03:00 pm Babu Joel picks me up to go back to the Shamba. It is Friday and when I am in Bukoba, that means Friday Bar with quiz. Today Lily is also handing out the social security cards for those workers who did not have them prior to starting working with us. We are done by 16 but as the sun is shining for the first time in many days and everybody is having a good time resting and chatting I call it a day. However, mama cook needs water, so a group of them go down to fetch water and while they are gone the rest moves the firewood to the shelter. 
05:15pm Driving by the house that we have rented from January I can see that they are still working on it, so I stop to look at the progress. It is an amazing place and I can't wait to move in. We will have two spare bedrooms with the most magnificent view of the Lake Victoria, that I hope will be filled with friends, families, writers and vanilla aficionados.
06:30pm Back at the hotel I have a shower and pick up a beer from the bar to drink on my balcony with my dinner. However, a mail from Denmark needs my attention and before I am done it is past 9pm, and the beer is warm, the sun is gone and I am actually too tired to be enjoying a beer. 
10:00pm My day comes to an end. I listen to Zetland helicopter (Danish news) before falling asleep.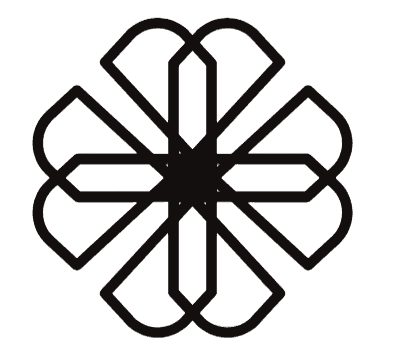 Contact Lake Victoria Vanilla